VWR119052
BREATHE
FREE.
R8 V10 HI-FLOW INTAKE FILTERS.
Set your V10 free to breathe better and operate more efficiently.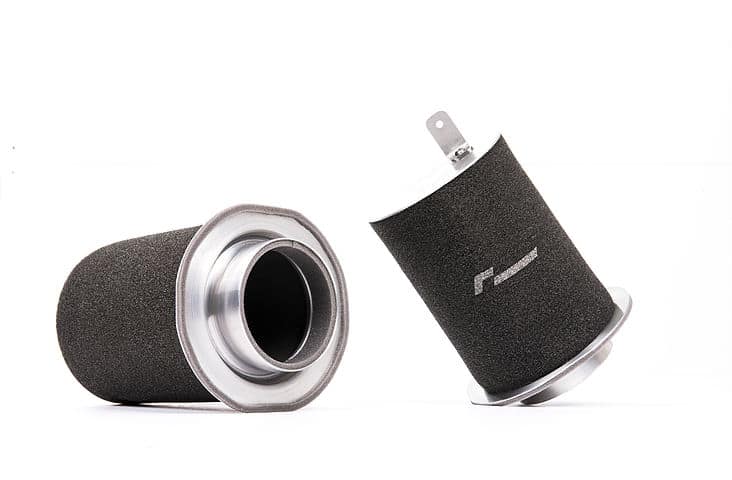 What Do
These Do?
Looking for a simple, warranty-friendly upgrade for your R8?
​
Our pair of RacingLine High-Flow Intake Filters for the Audi R8 V10 5.2 replace the restrictive factory paper filters with improved, high flow and reusable lifetime triple-layer Trifoam® filters. Designed to fit inside the standard R8 V10 air boxes for improved airflow and performance. Put simply, it's the best Hi-Flow Intake Filter you can buy for your R8.
OEM-standards of design, quality, materials and construction, hand-made in the UK. Fits like a factory part; lasts like a factory part.
Allow your engine to breathe better and operate more efficiently – improve the 5.2 engine's airflow, and power gains will follow.

By removing the inevitable restrictions that the standard paper filters give, the RacingLine Hi-Flow Intake Filters allow a worthwhile increase in airflow through to the V10.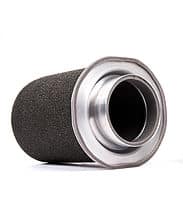 TRIFOAM® FILTER
Our unique Trifoam® filter construction allows us to sandwich three different foams together for the perfect filtration and minimum restriction.
HAND-MADE IN UK
Each filter construction is hand-made in the UK for the reassurance of the highest quality together with exceptional dust-loading properties.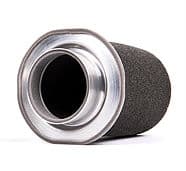 EFFICIENCY GAINS
The result? More mid-range power and improved economy, without wrecking your warranty.
Confirmed Applications
Audi R8/R8 Spyder V10 5.2 2007-2013