BREATHE
FREE.
HI-FLOW INTAKE FILTERS.
Set your 3.0 TFSI supercharged engine free by allowing it to breathe better and operate more efficiently.
What Does
It Do?
Looking for a simple, warranty-friendly upgrade for your car?
​
Our High-Flow Intake Filter for the B8/8.5-platform Audi S4 and S5 replaces the restrictive factory paper filters with an improved, high flow and reusable lifetime triple-layer Trifoam® filter. Put simply, it's the best High Flow Intake Filter you can buy for the 3.0 V6 supercharged engine.
OEM-standards of design, quality, materials and construction, hand-made in the UK. Fits like a factory part; lasts like a factory part.
Allow your 3.0 TFSI engine to breathe better and operate more efficiently improve the engine's airflow, power and fuel economy gains will follow.

Our design uses a non-sealed end which adds to the already larger surface area to allow significantly better flow.

By removing the inevitable restrictions that the standard paper panel filter gives, this Performance Filter allows a worthwhile increase in airflow through to the supercharger.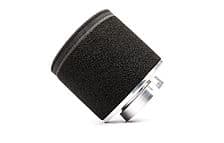 TRIFOAM® FILTER
Our unique Trifoam® filter construction allows us to sandwich three different foams together for the perfect filtration and minimum restriction.
HAND-MADE IN UK
Each filter construction is hand-made in the UK for the reassurance of the highest quality together with exceptional dust-loading properties.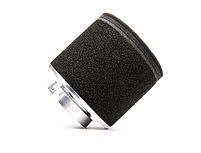 EFFICIENCY GAINS
The result? More mid-range power and improved economy, without wrecking your warranty.
Confirmed Applications
Audi S4 B8 3.0 TFSI 2008-2016
Audi S5 B8 3.0 TFSI 2010-2016